Elbow and finned tube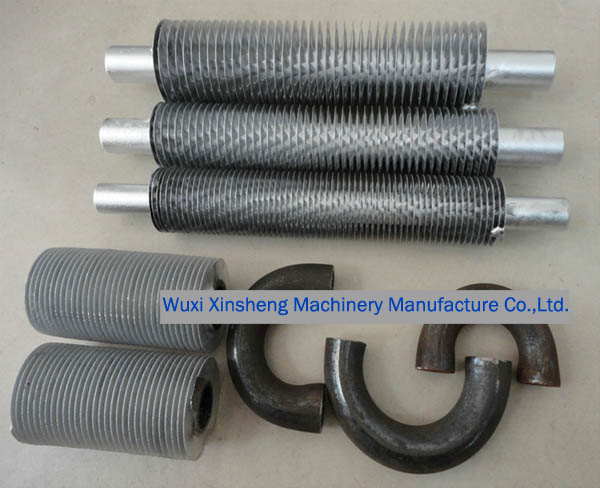 Composite finned tube is composed of aluminum tubes and other metal rolling whole, without the contact thermal resistance, good heat transfer performance, high anticorrosion performance, small flow loss, thermal shock and mechanical shock, thermal performance is good, and have considerable expansion heat transfer surface, with the finned tube heat exchanger, the effect of ahead of string or round pieces, and other types of radiator.
Steel aluminum composite finned tube is made of steel or stainless steel tube and aluminum tube compound before rolling out the finned radiator pipe. Copper aluminum finned tube is made up of copper tube and aluminum tube after composite before rolling out the finned radiator pipe. Widely used in low temperature difference heat transfer process.
Steel aluminum compound pipe and copper aluminum composite finned tube, both by anodized surface, colour and lustre is beautiful and easy, and can effectively prevent surface corrosion.